Its that time again!!!!!!  I love love love letting my clients share their experiences and their stories.  I can not say how much I appreciate their vulnerability and their willingness to help other women understand how important boudoir is!!!
Introducing Ms. S
I'm 32 and currently a stay at home mom.
I have 0 self confidence and self esteem. I wanted to do the session for myself. I wanted to look at myself and feel beautiful. My body has carried and birthed 4 tiny humans causing me to only see ugly when looking in the mirror I wanted to change that.
So many. I was terrified! I didnt want anyone to see my body, especially a stranger. I thought my photos would look horrible because I was in them. I dont style my hair to do my make up so I was scared that i wouldn't really look like "me". I wanted my belly hidden because well i thought it was gross looking. I was so scared I almost cancelled, my anxiety was high, my nerves were shot. But I'm so happy that all changed after a few moments!
It was nothing like I expected. I thought I'd be uncomfortable the entire time, out of place, and judged (ya know everyone judges you, right? Oh wait that was just my anxiety telling me that). I was only uncomfortable for about 3 minutes ha. Amy definitely didnt judge me but rather empower me to flaunt every single part of who I am. I soon forgot that I was wearing lingerie instead of my yoga pants and baggy tee. I felt beautiful for the 1st time in my life.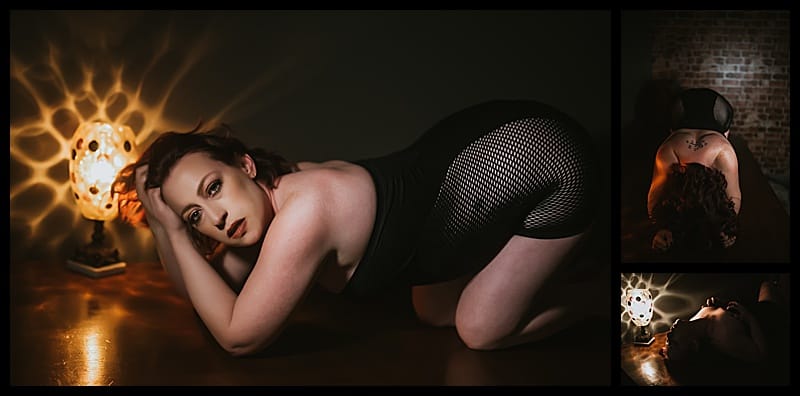 My favorite part was feeling confident in mmyself. Feeling amazing about myself. Feeling fucking beautiful!
I was shocked!! No way that's really me, the girl who always has messy hair and childrens food handprints covering her legs. But it was me, Amy and her team did an amazing job of transforming the mom right out of me in my pictures!
Yes, on days that I'm struggling with loving the reflection looking back at me I open my photo app and see that I'm gorgeous and that my body is perfect just the way it is.
Just go for it! It's worth every single penny. You will not regret it!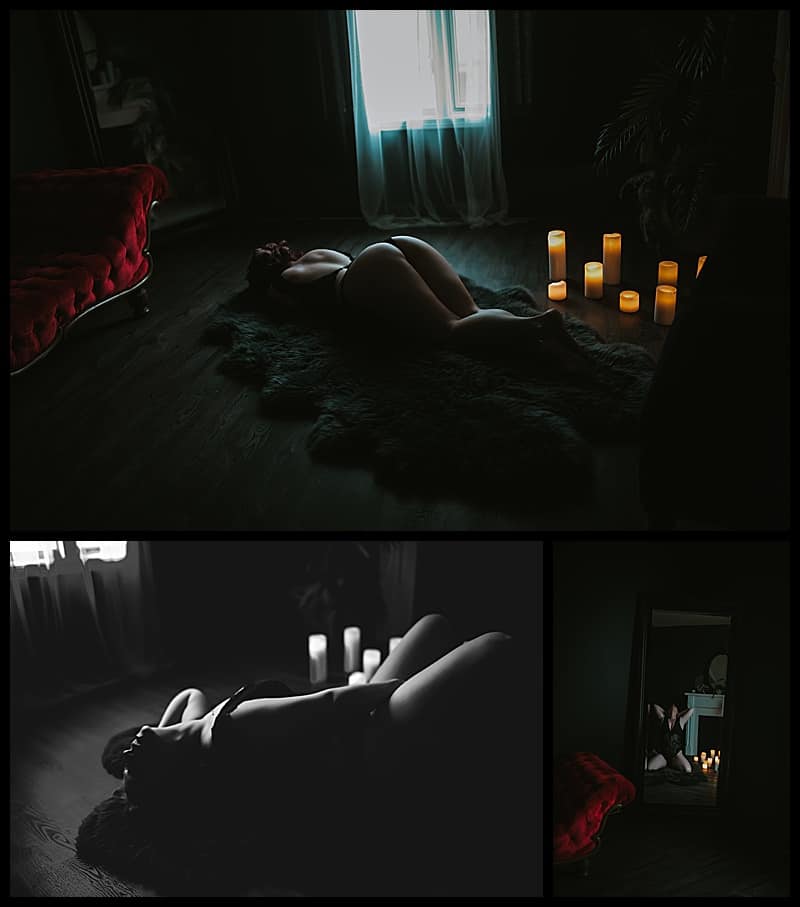 Like I said above I now see my body is perfect just the way it is.
Amy is amazing her personality is contagious and definitely helps make you feel comfortable. The girls doing hair and makeup do a great job and work so fast!
I had such an amazing time with you love!!!!!!!!!!
Ready to start Your Experience???