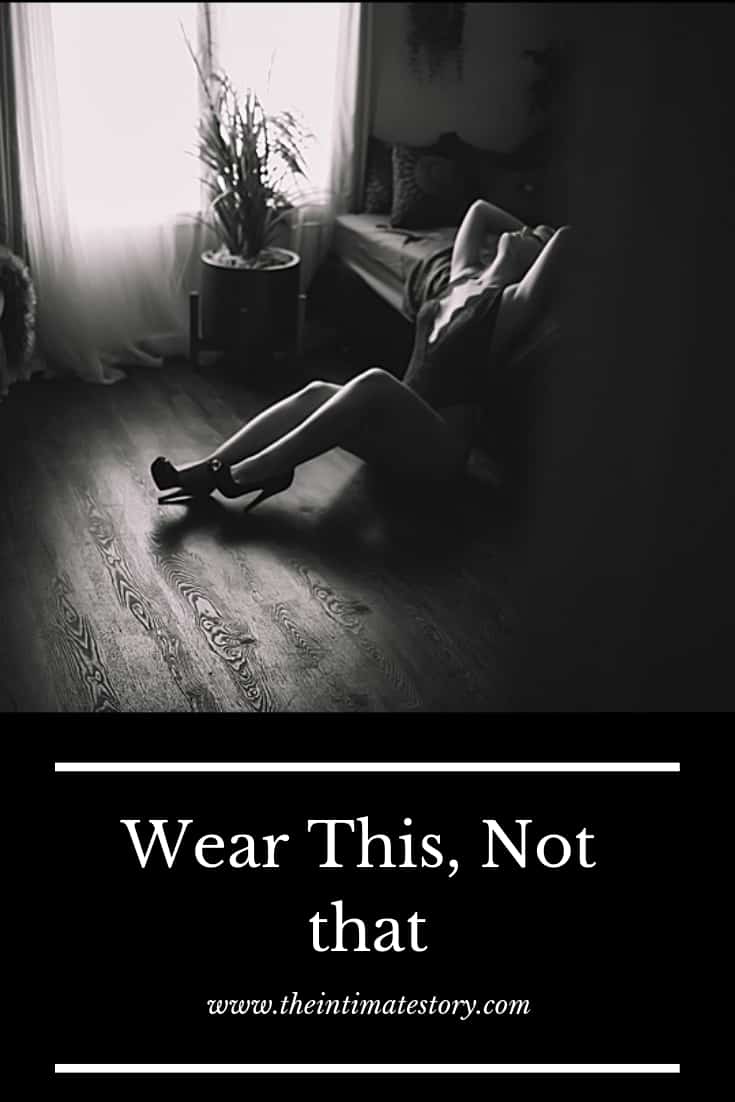 Wear This, Not That | Ft Wayne boudoir photographer
Posted on
January 21, 2019
Wear This, Not That
Finding something to wear for your upcoming boudoir session doesn't have to be a frustrating pain in the ass!
I'll let you in on some secrets to finding the perfect sexy outfit….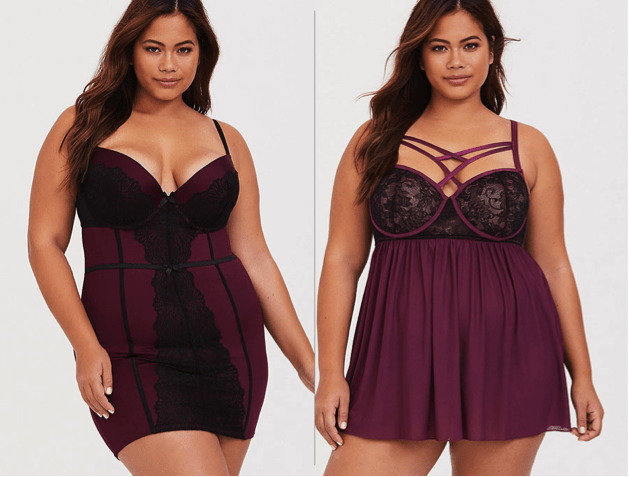 Outfits from Torrid.
So, the key finding the perfect outfit that boosts your confidence and helps you slay your session is getting something that flatters your figure and fits correctly.
….
Seriously ladies, I CANNOT stress the importance of proper fit!!!
The body issue I hear the most concerns about while shopping for lingerie is tummy worries. And as a mom of 4, I can totally sympathize!
So naturally, most people gravitate towards something flowy (like the outfit on the right) that hides their mid-section.
And I'm begging you to STOP!!
RIGHT NOW!!
Flowy outfits actually do more harm than good!
For starters, a camera doesn't see what we see in the mirror.
Cameras are only 2-dimensional, so in its eyes, a flowy outfit actually adds a lot bulk and does absolutely nothing to define your shape.
They actually make you look larger and who the hell wants that?!
Also, loose baby-dolls typically have a lot less support on top than tighter outfits and support is definitely necessary when you are a bustier gal.
I know it seems scary, but trust me when I say: finding a form fitted outfit- such as a bodysuit or body-con dress (left side image)- will enhance your figure and show off your sexy curves to the 2d camera.
They offer more support throughout the ENTIRE outfit.
Outfits with boning create lines and add shape.
Form-fitted pieces also help define your waist, show off that hourglass, and create the illusion of a longer legs!
However, if you've tried and haven't found anything (or you don't want to deal with the stress of lingerie shopping in general) …
fear not!
I have an extensive lingerie closet available at the studio with pieces available in all shapes, colors, and sizes.
Shoes, jewelry, lingerie, we have it all!
I want this to be as easy as possible for you.
So, all you really have to do is bring your sexy self to your session and we'll take care of the rest (:
XOXO
Amy
Ready to start Your Experience???